Research shows that loyal customers spend more, serve as brand ambassadors and are less likely to be drawn to a competitor's promotion. Give your customers the VIP treatment and build a loyal customer base with simple and effective loyalty cards as part of a loyalty program that combines digital, virtual and tangible for best results.
Lucas Color Card is one of the largest providers of loyalty cards in the country, serving customers such as Kroger, Lowe's, AutoZone and many others. We use a triple quality control system, giving you peace of mind knowing your data matches the customer's identity. All of our loyalty cards are made from durable polyester laminate and our one-of-a-kind Teslin synthetic printing sheet. Data is protected underneath the laminate to ensure your customers' loyalty cards work properly every time.
Give your customers the ability to choose a card or a keychain tag. With many different styles and combinations, the options are endless. Each product is manufactured for easy in-store issuance as well as standard direct mail distribution. And as always, all Lucas Color Card cards come with a durability warranty.
Single cards
Double cards
Cards plus keychain tags
Multiple keychain tag combinations
Place your order today.
Call 888-84-LUCAS (58227).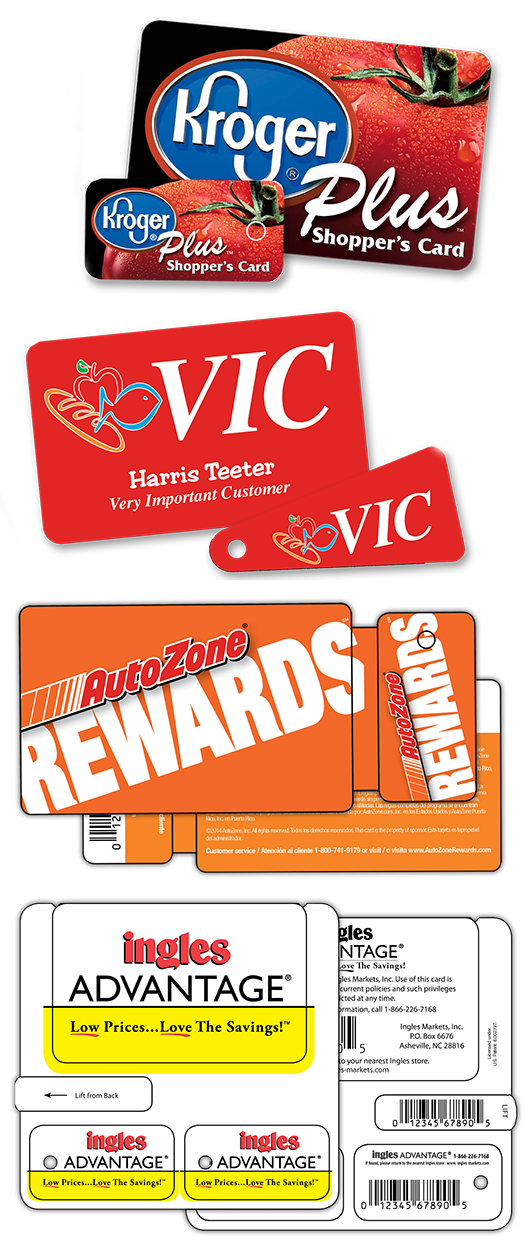 Enrollment form data matching
Data accuracy is key for any successful loyalty card program. Lucas Color Card offers a series of loyalty combinations that include a card package and a standard economical enrollment form – including the card's unique identification number – that can be scanned by any data house.
Forget shortcut methods such as sticky labels and handwritten numbers, and go with our tried-and-true, quality-controlled system that works every time.
Place your order today.
Call 888-84-LUCAS (58227).
Loyalty direct
The most likely piece of mail to be opened is a package containing a card – so why not add a direct mailing of card and form combinations to your loyalty program. Whether a customer has lost a card, someone needs a new card or you'd like to market to a new customer, direct mail is an ideal solution. Combining our data matching technology with our expertise in optimizing packaging and lowering postage costs, adding a direct mail component to your loyalty program is a win for both you and your customer.
Place your order today.
Call 888-84-LUCAS (58227).
Loyalty DuraTab card
With Lucas Color Card's DuraTab design, we guarantee that a DuraTab is always present and you'll never have a missing label. Don't add risk of mismatch by using a labeling process that involves two different data passes – one to print the card data and the other to apply and print the label. Simplify and ensure quality enrollment functionality with DuraTab design.
Place your order today.
Call 888-84-LUCAS (58227).
Getting shoppers in the door often means they'll spend more. Lucas Color Card offers eye-catching features that attract your customers – sure to become one of your top sellers. Because no card design is perfect for everyone, our most successful gift card programs include multiple, beautiful, customized designs that can increase program sales significantly.
Lucas gift cards are made from a wide variety of materials such as polyester, PVC, styrene, eco-friendly substrates and more, and your data is always protected to ensure the lowest possible fraud risk.
Place your order today.
Call 888-84-LUCAS (58227).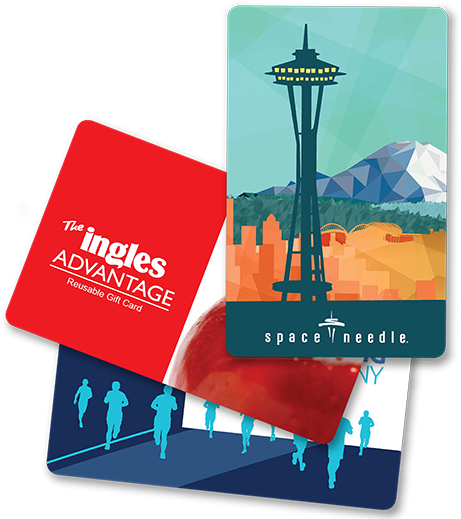 Hanging gift cards
Catch your customer's eye with our effective J-hook hanging gift card packages. There's always an event coming up that your customer may need a gift card for, so why not make it easy.
Place your order today.
Call 888-84-LUCAS (58227).
Gift cards with carriers
A gift card affixed to a carrier provides a cost-friendly way to get more bang for your buck. It's visually dominating because it is large, it can be folded into a gift-giving envelope and can be cut into eye-popping, attention getting shapes.
Place your order today.
Call 888-84-LUCAS (58227).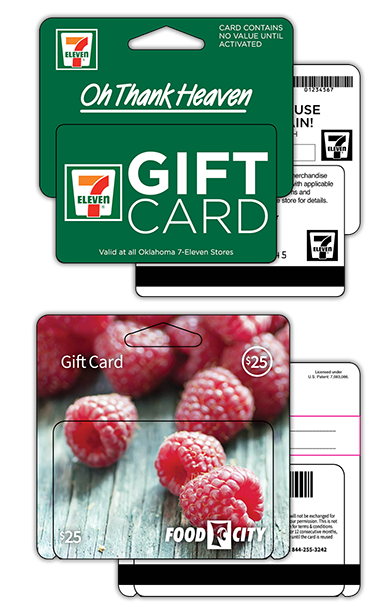 Product
Direct Mail Cards
People don't read every stitch of mail they receive like they used to, so you have to make sure you're getting their attention to make a mailing worthwhile. Increase the chance your mail gets noticed by including a card. Lucas Color Card offers a direct mail program to mail replacement cards, loyalty reward offers and co-promotion program details or you can choose to use our pre-enrollment direct mail card packages to cost-effectively pre-enroll a desired customer/household and encourage the enrollment to be activated by purchase or visit. These offers can include one-time-only coupons, special services or gifts.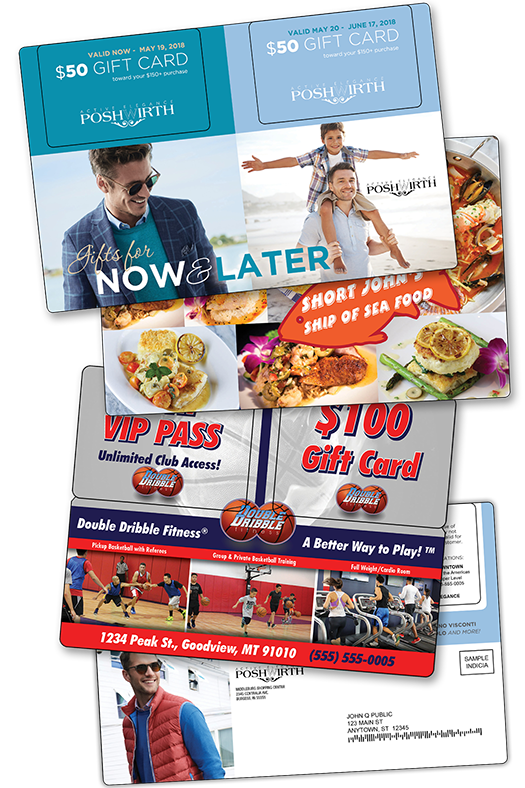 Laminated postcards
Demand attention with our fully laminated postcards sure to stand out in the customer's mailbox. Redemption rates for laminated post cards are 12 to 15 times higher than a regular mailer and offer a high-quality, elegant feel. Choose from a variety of printing options, sizes or perforated attachments to meet your needs.
Place your order today.
Call 888-84-LUCAS (58227).
Sales booster card package
Another growing direct mail product – our sales booster card package – includes an explanatory letter and low-cost card that has an expiration date. Planning a mailing campaign with time-sensitive cards sent to existing customers during your slower sales periods can be the boost you need to increase traffic and revenue.
Place your order today.
Call 888-84-LUCAS (58227).
Library cards are the one thing in a library that should never have to be returned. That's why Lucas Color Card is proud to be one of the largest, most dependable custom-printed library card manufacturers in the industry. Our cards – made with Teslin – are durable and reliable for your patrons and won't crack, flake or fade. This translates to reduced replacement requests and lower costs overall. Let us create a top-quality card that reflects your image to meet your needs and appeal to your patrons.
Place your order today.
Call 888-84-LUCAS (58227).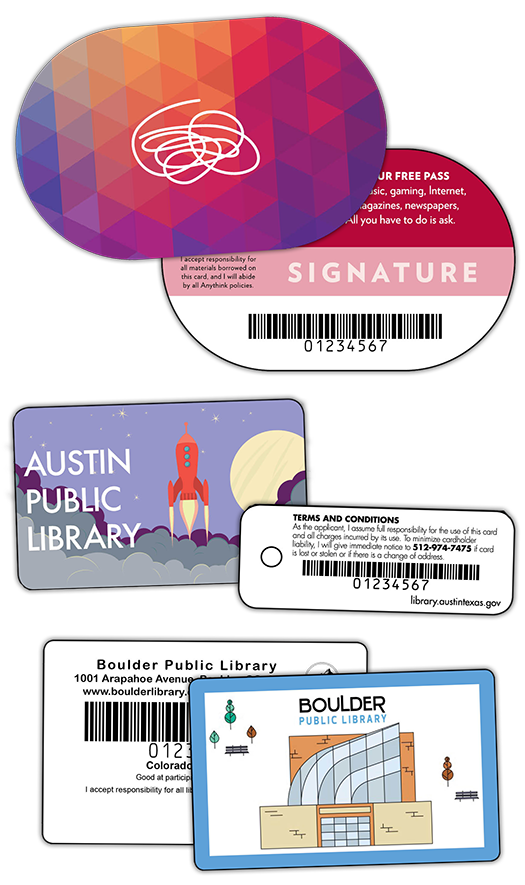 In today's competitive and rapidly changing market you need all the advantages you can get. Give your cards some distinguishing and eye catching flair with unique specialty effects cards from Lucas. Options include items such as
Raised Ink Printed Cards
Wood Veneer Cards
OptiChrome Cards
Lenticular Cards
Scented Ink Cards
Canvas Cards
Full Foil Cards
Spot Foil Cards
Not familiar with some of these? Give us a call today and let one of our product reps go over any and all in much more detail.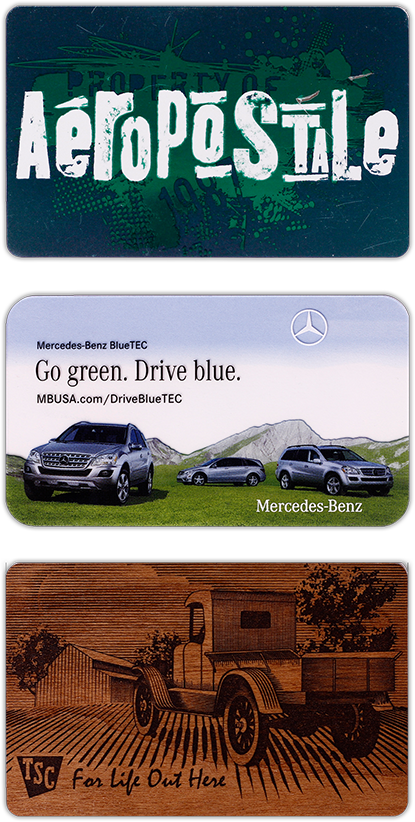 Be creative. You only have a few seconds to catch your customer's eye and make a good first impression, so don't be a rectangle. Your card should be an extension of your brand – conservative or daring, colorful or classic, elaborate or simple. Special shapes can make all the difference.
Lucas Color Card can create a shape that fits your brand personality, while still maintaining the integrity of your data using our tried-and-true technology.
Place your order today.
Call 888-84-LUCAS (58227).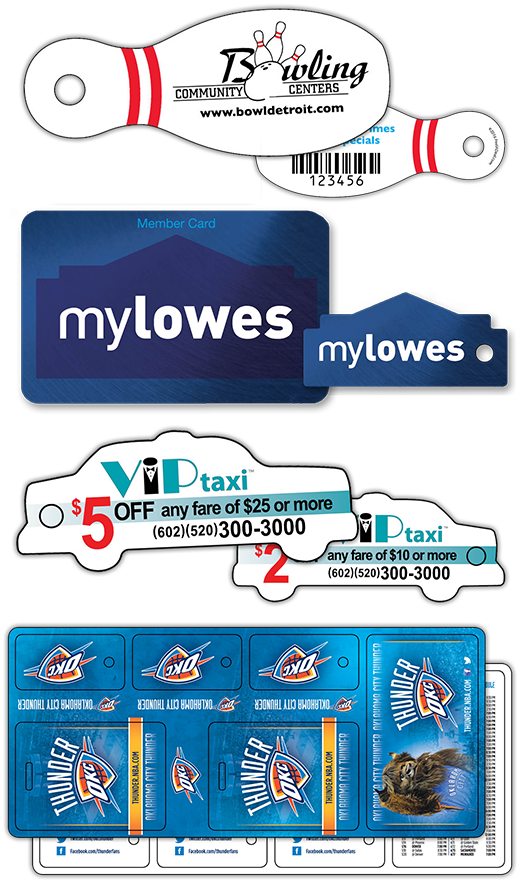 Lucas Color Card's menus are printed on environmentally friendly materials, with the same high standards we have for all our products. These extremely durable menus look and feel great in your hands. Choose from a gloss or matte finish so you can select the style that best complements your atmosphere. You can clean them with soap and warm water, or give them a spin in your dishwasher.
11 x 14
8.5 x 11
8.125 x 14
7.75 x 8.375
5.5 x 8.5
Custom sizes available – talk to a product rep to find out more
Made with high quality materials that reflect the quality of your food and services.
For additional information click here.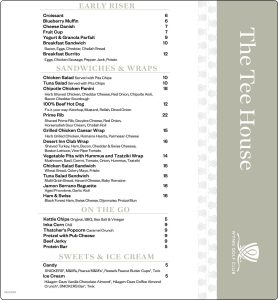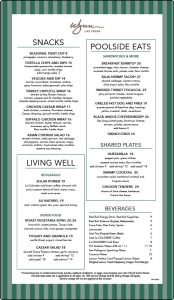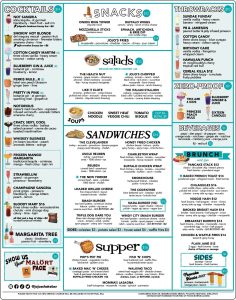 4900 N. Santa Fe Ave
Oklahoma City, OK 73118
888-84-LUCAS (58227)
email us